Mairübe hosts a variety of special events throughout the year: from vegan fine dining experiences in our own restaurant to unique special events throughout Lucerne.
We are fully booked!
Our hearts belong to Glasgow and Dublin!
That's why we decided to host a vegan pub food evening at Neubad Luzern on 30. April 2022.
The kitchen opens at 7pm and for one night only you can even order a Guinness at the Neubad Bar!
When we lived in Glasgow, Phil worked at the 78 Bar and Kitchen – one of Glasgow's most loved vegan pubs. For this special evening he will once again bring his love for Glaswegian pub culture onto your plates.
We look forward to sharing our passion for vegan pub food with you!
Four to five times a year we offer fine dining evenings with a five course vegan menu.
Our next fine dining event will take place on Sunday 22. May 2022.
Please book in advance as places are limited.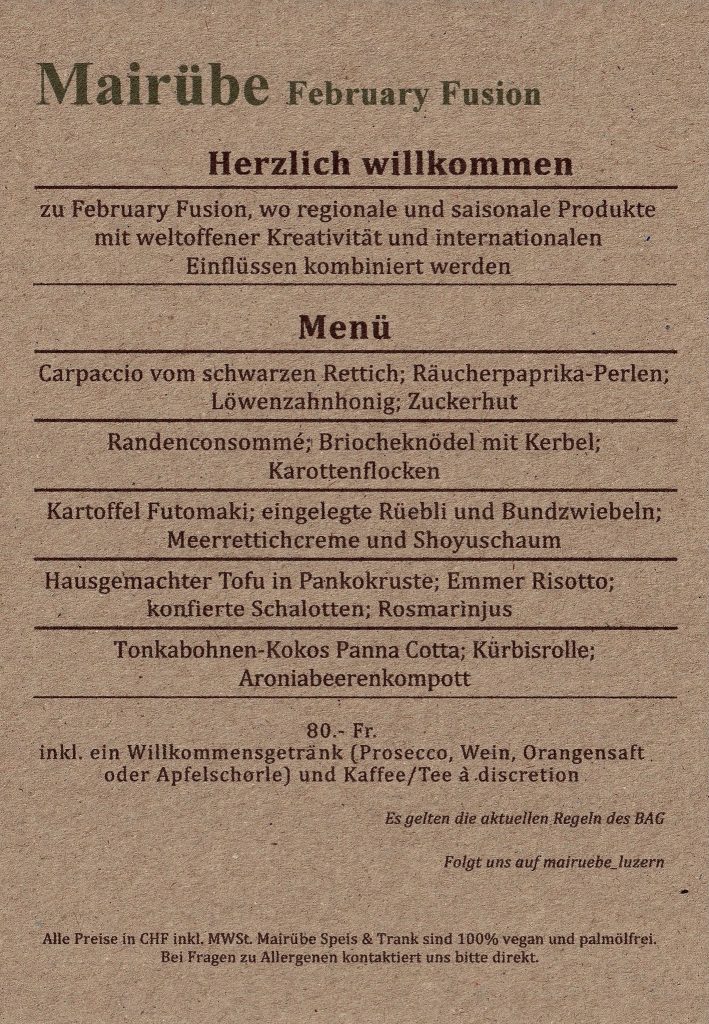 The menu for our February Fusion fine dining event.
We are fully booked!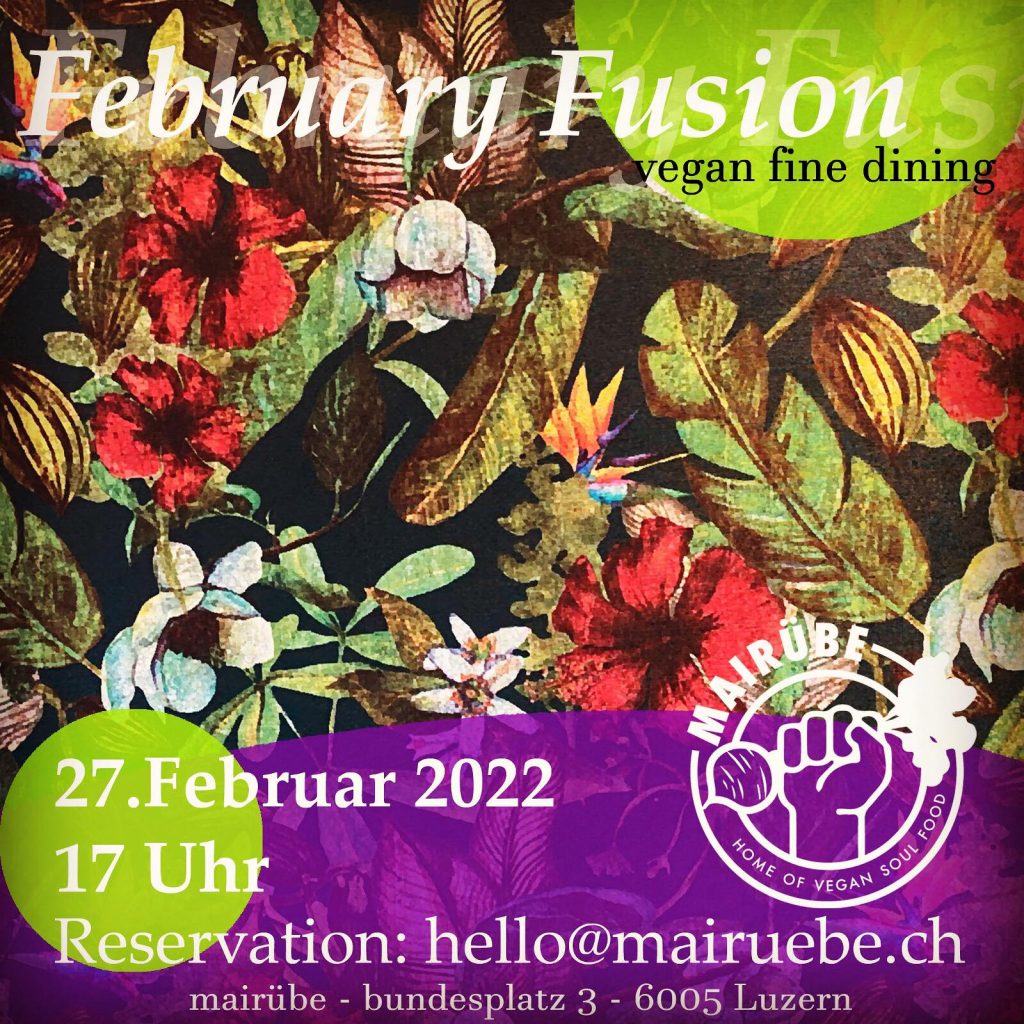 Get ready for February Fusion
We already look forward to the event and to welcoming you to Mairübe!
Saturday 4. December is happy dogs day at Mairübe!
We did it! #superproud
Thanks to the amazing generosity of the Ammann family and your donations, we raised 1000.- Fr. for Tierhübeli. #thankyoufamilieammann
If you missed our happy dogs day you can donate directly to Tierhübeli here (scroll to the bottom of the page).
The special event on Sunday 28. November is fully booked.
However, you can email us on hello@mairuebe.ch to get on the waiting list.