We serve vegan soul food that puts seasonal and regional produce centre stage. Run by married couple Sally and Phil, Mairübe stands for an ecologically and socially responsible gastronomy.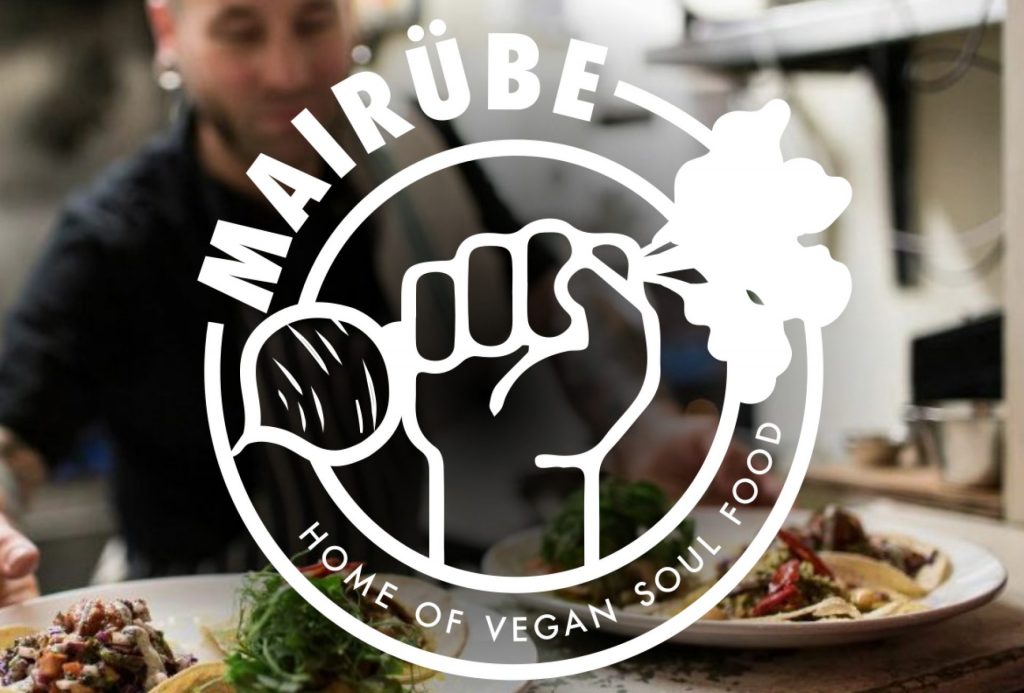 Our food is 100% vegan and comes from a field, not from a pack.
It expresses the passion we have for local, organic produce and exciting combinations.
At Mairübe, everyone is welcome: it doesn't matter whether you are a long-time vegan or just hungry and curious; no matter where you come from or where you go.
Opening hours
Mon-Fri: 11.30-16.00
Please book a table by phoning us (+41 76 547 23 33) or through our online reservations tool. We look forward to welcoming you to your new vegan soul food home away from home!
For all other enquiries please contact hello@mairuebe.ch
We hold booked tables for 20 minutes in case of no show. Thereafter, we reserve the right to accomodate spontaneous visitors. If you are running late, please contact us by +41 76 547 23 33 so we can continue to hold your table for you.
Subscribe to our newsletter!