Mairübe (early turnip) is a hommage to an old root vegetable that defies the cold and is a real powerhouse.
We stand for a cuisine that rediscovers and reinterprets old ingredients and in which humble vegetables can become real superstars.
And yes, those are radishes. Sadly, our local veg farmer's early turnip harvest was eaten by bugs this year. So we called on their little brothers to help out for the photo shoot.
As creative minds we love using local and seasonal produce that can be used root to leaf.
Our food is fresh and are reflect our passion for creative vegan cuisine.
We only produce as much as we can sell, so we recommend you book a table or take-away in advance.
We practice a less waste concept and use as much as possible of our organic vegetables: from slow-cooked home-made stock to the old arts of pickling and drying.
Chimichurri made from carrot greens or a hot dawg topped with raddish leaf mayo? Come on over and let us twist your plate (and palate)!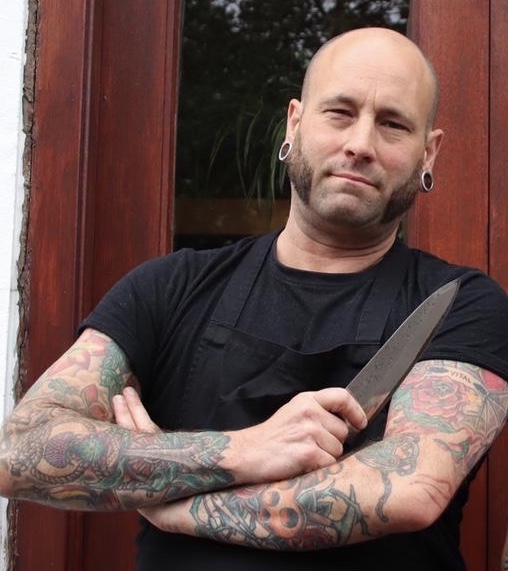 Our head chef and owner Phil's journey started in high-end gastronomy in Lucerne and Zurich and brought him to the Carribbean and finally to vegan pubs and restaurants in Dublin and Glasgow. At Mairübe he combines the art of cooking with soul vibes (and the odd spin around the kitchen). Follow him on Instagram @wee_veganchef.
Challenging times call for new solutions. We are excited to team up with Fiona & Domi Meyer from Meyer Kulturbeiz to share the venue at Bundesplatz 3.