Mairübe and Meyer Kulturbeiz will be closed for summer holidays from Saturday 16th July, re-opening on Tuesday, 16th August!
We are delighted to announce that we are nominated for the Swiss Vegan Awards 2022 in the Gastro(nomy) category.
You can vote for us right here or through the following link: https://vegan.ch/projekte/swissveganawards/
Pleae note: must be a resident of Switzerland to vote!
We appreciate every single vote and thank everyone who supports Mairübe by voting for us or sharing the link. And above all we thank our team: all of this would not be possible without you!
During the week you have the choice between a dish of the day and a weekly special.
Depending on the day, these are served with soup or salad as a starter. Ask our staff for more details.
We also serve home-made vegan cake and the hand-made toffee-yay pralines by savefoods for dessert.
All our food is prepared freshly on our premises and is 100% vegan and free from palm oil.
If you suffer from food allergies please contact us directly.
Please be aware that our kitchen closes at 3pm.
Our drinks is full of exciting drinks from small Swiss producers.
Discover regional beers, taste some Swiss wine or secco, enjoy an alpine herb lemonade or sip our home-made ice tea.
We are proud to support Wasser für Wasser (water for water), an independent, local non-profit organisation that promotes a sustainable and fair use of water in Mozambique, Zambia and Switzerland.
We source our coffee from Café Tacuba, a micro roaster based in Lucerne that practices ecological and social sustainability.
You can also sponsor a coffee for a person in financial difficulties through Café surprise. You pay it forward, they are able to claim it afterwards.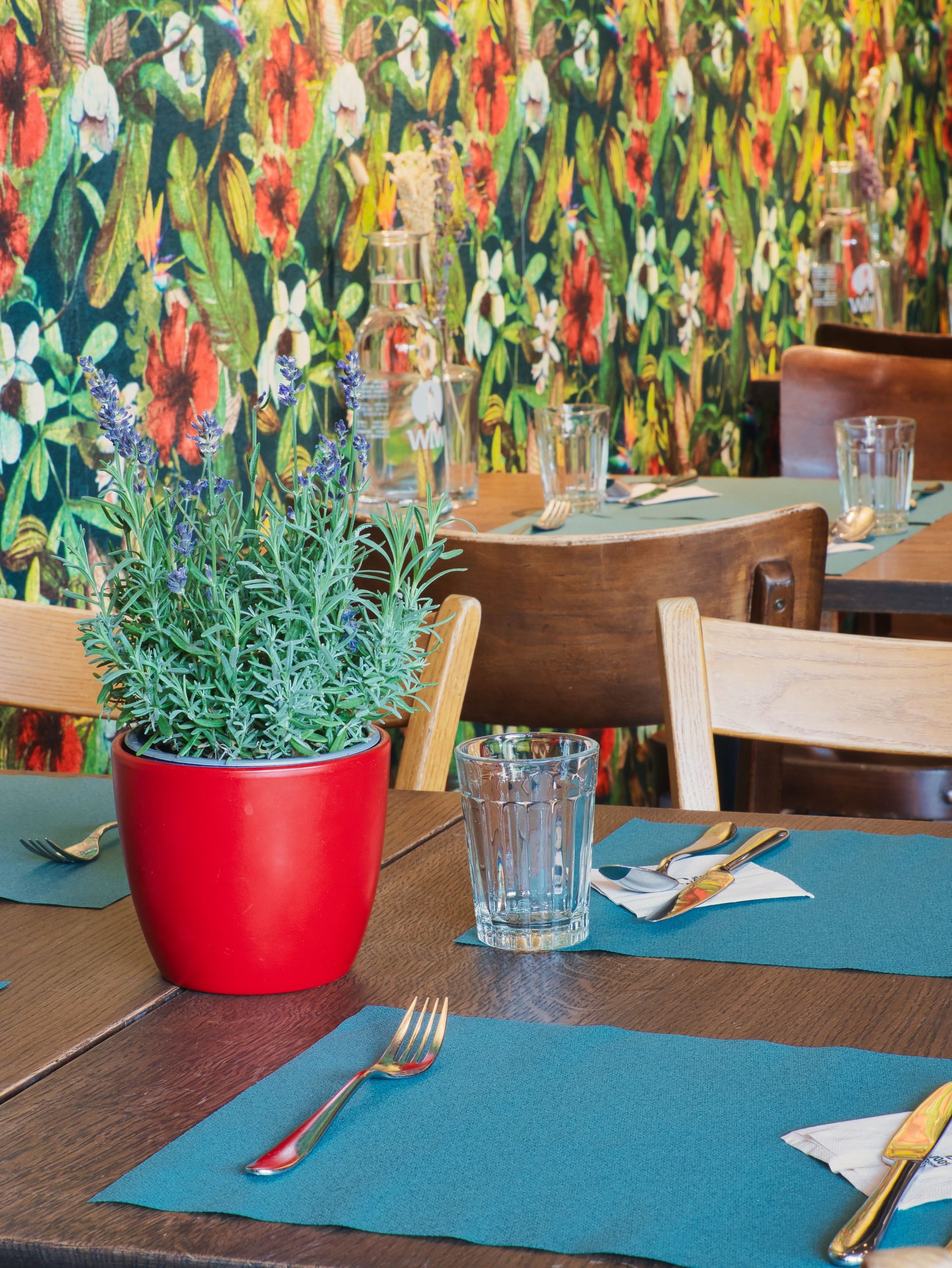 After 4pm Meyer Kulturbeiz serves you hot panini and a platter with a selection of home-made nibbles made by Mairübe.
For catering requests at Meyer Kulturbeiz or in the immediate vicinity please contact us directly.